The American Flag Football League (AFFL) in the US has announced its new women's division, with pay equity from the kick off.
AFFL is leading the movement to level the playing field for gender pay equality in sports from the very start. The new women's team is being offered a championship prize equal to the $200,000 that it awards the men's team.
"We are proud to make Flag the first sport to institute pay equity from day one. How could we even consider playing football without a level playing field?" stated Jeffrey Lewis, CEO and Founder of the American Flag Football League. "Our Women's Division will feature exceptional female athletes from all over the world. The grassroots Flag community has always epitomised the inclusivity and diversity that so much of society has struggled to achieve. Once we made the commitment to introduce the Women's Division to the world, there was no question that our grand prizes would be equal."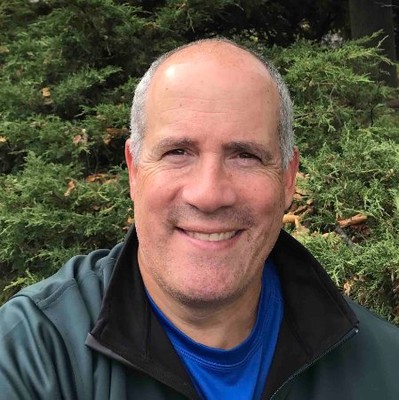 LEGENDARY FOOTBALL STARS
Leading the charge for the new AFFL Women's Division are legendary Team USA Football stars Adrienne Smith and Michelle Roque. Adrienne Smith will be overseeing football operations and corporate partnership development for the Women's Division. Smith is among the best-performing wide receivers in women's football history. As a Boston Renegades Wide Receiver, football advocate and spokesperson, she has led the team to win national championships in 2011, 2014, 2018 and 2019. Today, Smith represents Team USA on the Female Flag Football team and is an advisor to the AFFL on its new Women's Division, with a mission to make women's flag football a high-visibility, mainstream sport.
"The American Flag Football League's progressive approach is helping to shape a more equal playing field for women in football and in all sports," stated Smith. "As a professional athlete for over 15 years, I'm proud to bring a long history of experience in football on the professional level; and to be a part of the movement that the AFFL is creating, which will influence all sports for years to come."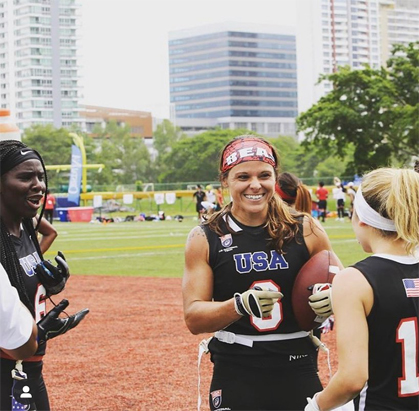 FEMALE FLAG FOOTBALL TEAM
Heading up all social media for the AFFL, as well as marketing efforts for the Women's Division, is Michelle Roque. As a graduate of Florida State University, she skyrocketed into the public eye six years ago as a standout star of her sorority's flag football league. According to USA Today, Roque "cannot be stopped and she will not be beat." She has also been described as "The Michael Vick of Flag Football," by Stack Sports. Today, she represents Team USA on the Female Flag Football team.
"When I was a little girl, it wasn't cool to want to play football; and it definitely wasn't cool to play as well as the boys could," stated Roque. "We are so excited to finally give all those football-loving girls out there the role models that our generation didn't have to look up to."
Adding to her comments, Lewis stated: "Flag football now offers a new path for women athletes through varsity play in high school and college followed by pro-play in the AFFL. The prospects for explosive growth at the grassroots level are as exciting as they have ever been."